DETERMINE YOUR OFFER
We'll buy your car from you, even if you don't buy ours! Selling or trading your vehicle is as easy as 1-2-3!
 1. Bring In Your Car 
Remember, Heiser will buy it regardless of year, make, mileage, or condition. Our appraisers will give your vehicle a detailed evaluation. This process can take as little as 30 minutes and will include a test drive, review of its options/features, interior and exterior condition and all modifications and aftermarket additions made. The frame will be inspected, and any flood damage determined. Your vehicle's history report will be pulled. A comparison of the vehicle against current market conditions (including sales trends and auction data) will complete the evaluation.
2. Presentation Of Offer 
 It's fast and there's no obligation on your part. After all of information has been analyzed, you'll be presented with a written offer good for seven (7) days! Your offer-it's not just an estimate. It's not just an estimate. It's Heiser's actual offer of payment to you.
  3. Complete The Sale Or Think It Over 
whenever you're ready to walk away with a check from Heiser, we can complete the process quickly and have you on your way. Remember your offer is good for 7 days.
WHAT TO BRING WITH YOU TO THE DEALERSHIP
If you have any questions on what is needed, please contact Heiser before your visit. If you are missing any of the items below, we will still be able to guide you through the process and help make the arrangements you need to gather what's needed. Don't forget to contact Heiser Ford for an appointment to have your car appraised. Then, bring along:     
1.    Your car's title or payoff information - all titleholders should plan to be present to complete the sale. Our check will be made payable to the name listed on the vehicle's title.     
2.    Current registration - to confirm ownership.     
3.    Valid state-issued photo ID - for all titleholders.     
4.    All keys and remote(s) - if original keys/remotes are missing, it may result in your offer being adjusted.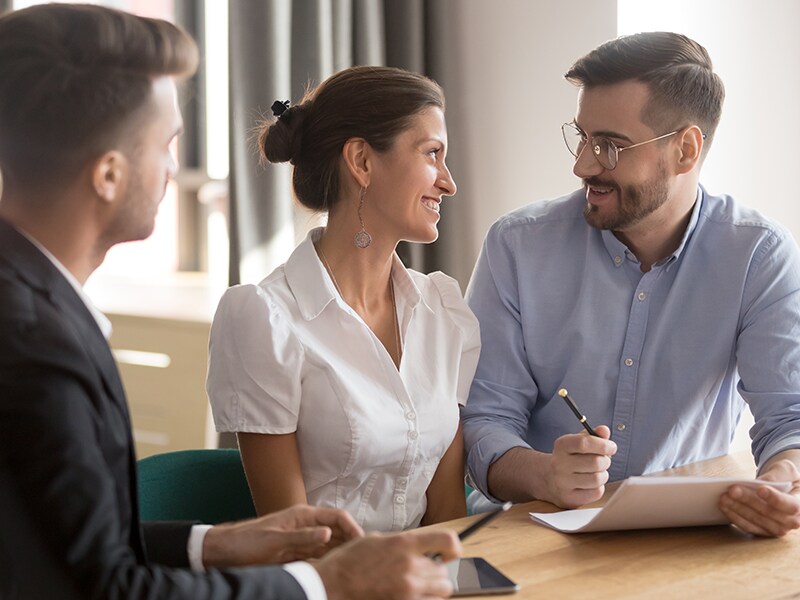 Top 15 Frequently Asked Questions
1. Do you accept trade-ins? 
Yes. In fact, we'll buy your car even if you don't buy one from us. 
 2. Will you buy my car? 
Once your car has been appraised, we'll give you a written offer that's good for seven days. And you are under no obligation to buy one of Heiser's cars if you sell us yours. 
 3. Can I get my car appraised online? 
You must bring your car to a Heiser store to receive an appraisal. To determine the offer, our appraiser will inspect and test drive your car. We'll then give you a written offer good for seven days. At-home appraisals are available upon request. 
 4. What happens to the cars Heiser buys? 
Even though we'll buy any car, not every car bought by Heiser is automatically marked to be sold to the public. Each car must pass our rigorous inspection before we'll consider it for our lot, and cars that don't meet our high-quality standards are sold at auctions to other dealers. 
 5. Will you explain how you appraised my car? 
If you have questions about the appraisal of your car, speak with the appraiser who developed the offer. Our appraisers can provide a straightforward explanation about what influences they considered in developing your offer. 
 6. How can I get an offer for my car? 
You can have your car professionally appraised at any Heiser location. This process usually takes 30 minutes, and we'll give you a written offer that's good for seven days when we're done. 
 7. What makes the Heiser appraisal different from traditional dealer appraisals? 
The Heiser written offer is good for seven days, and is valid whether you buy a car from us or not. Most traditional dealerships appraisals are based on you trading in your car for a new one, and they won't buy your car outright. And if you decide not to buy a car from Heiser, your offer stays the same.
8. Will making modifications to my car affect the offer? 
Supply and demand determine the desirability of any car in the marketplace. A feature could improve the offer, and at other times it could have a negative impact on the appraisal offer. Some aftermarket modifications void the factory warranty, for instance. 
 9. How will regular maintenance/repairs affect the offer? 
Your car's overall physical and mechanical condition has the greatest impact on your appraisal offer. Proof that you have taken well care of your vehicle usually adds greatly to its value. 
 10. Do I need an appointment for an appraisal? 
No appraisal appointment is necessary, only recommended. You could always just stop in your nearest Heiser store with your vehicle. Your appraisal takes as little as 30 minutes. 
 11. Do I save on taxes if I sell my vehicle to Heiser and choose to buy a new one at the same time? 
Yes, you can lower the amount of taxes you pay when you buy a car from Heiser at the same time you sell us your old vehicle. Certain situations may disqualify you from receiving a tax break. For example, your name must be on both the paperwork to buy a car and the paperwork to sell a car in order for the tax break to apply. Check with your tax professional and Heiser for details. 
 12. What if the titleholder is deceased? 
If a titleholder is deceased, you have to transfer the title into your name before Heiser can buy your car. This can usually be done by taking the title and supporting papers to the local titling office. 
 13. Can I sell my leased car? 
In most cases, you can sell your leased car in almost the same way as any other financed car. We'll appraise the car or truck, then contact the leasing company for a payoff quote and process any equity you might have. Please note that some leasing companies will not allow you to sell the car prior to the expiration of the lease. 
 14. What if I owe more on my car than the amount of your appraisal offer? 
If your pay-off amount is more than the offer for your car, the difference is called "negative equity." In some cases, the negative equity can be included in your financing when you buy a new car from Heiser. If not, we'll calculate the difference between your pay-off and our offer to you and you can pay Heiser directly. Our written offers are good for seven days, giving you time to get any necessary funds to settle your transaction. 
 15. What if I have a lien on my car? 
We'll need to contact your lien holder during business hours to get a 15-day payoff. To pay off the lien, we'll need your lien holder's name and phone number, the name(s) on the account, and your lien holder's account number and social security number. If a previously paid-off lien is listed on the title, you'll need both the title and the lien release from the lien holder before we can purchase your car.
How Can We Help?
* Indicates a required field