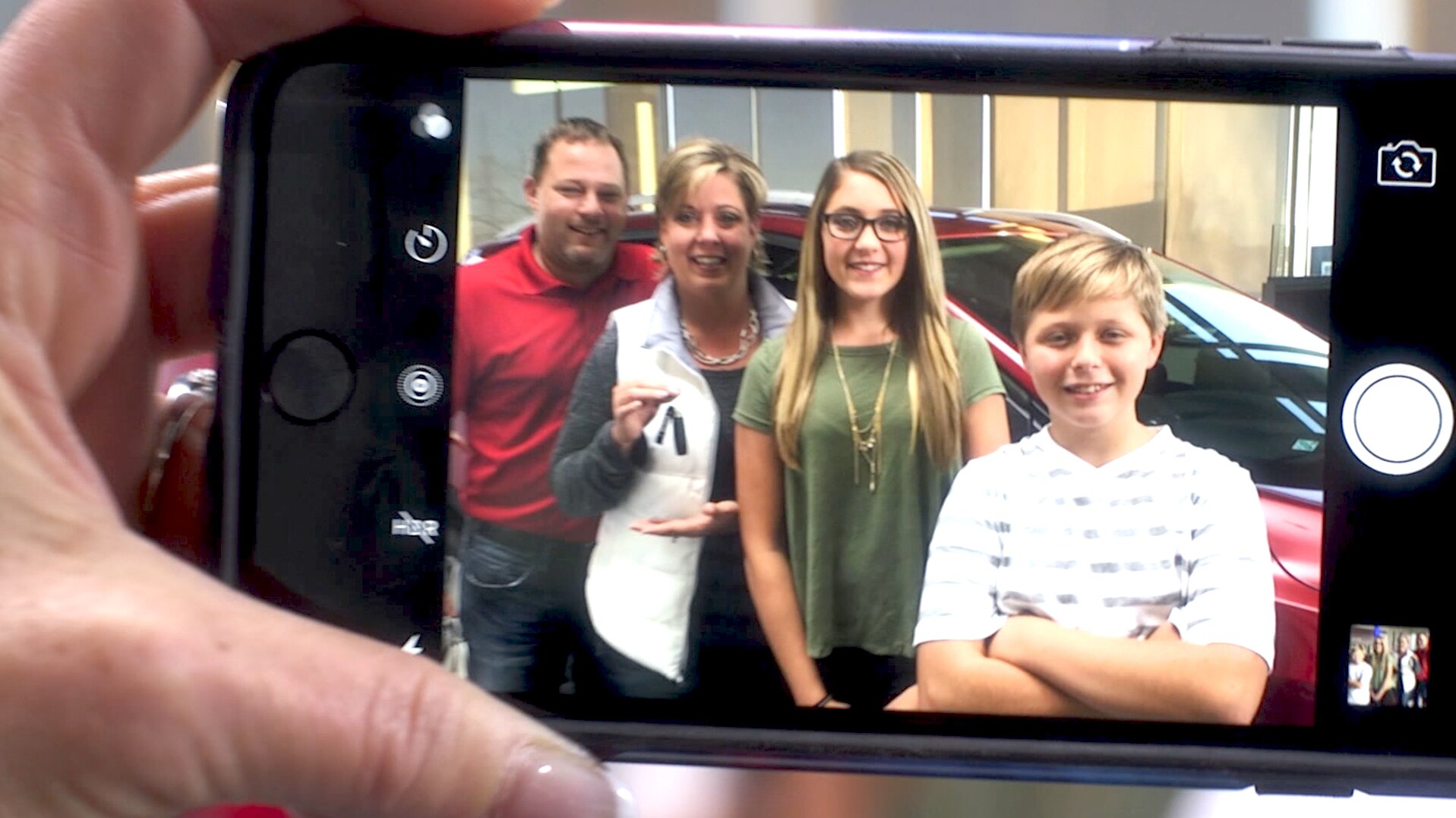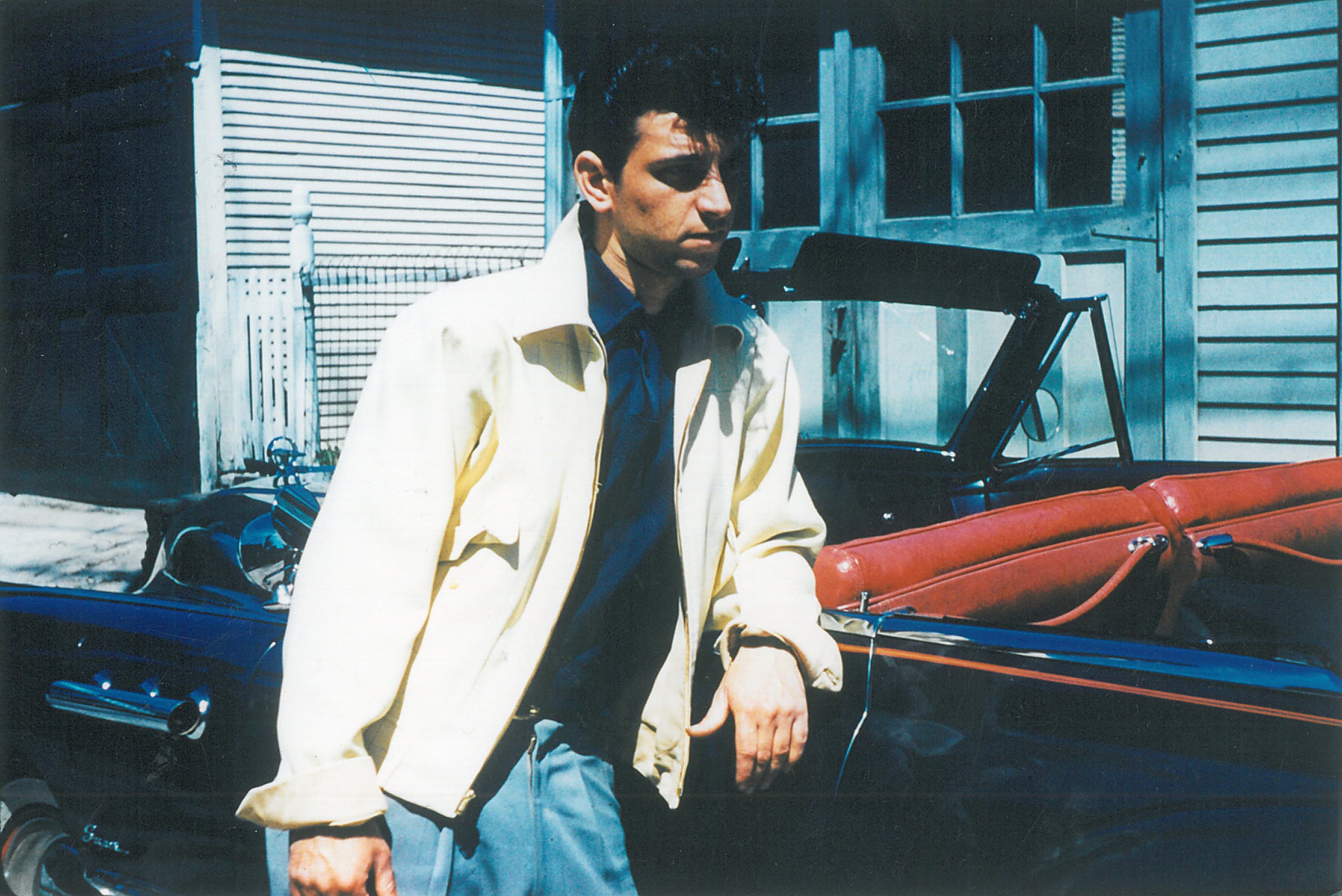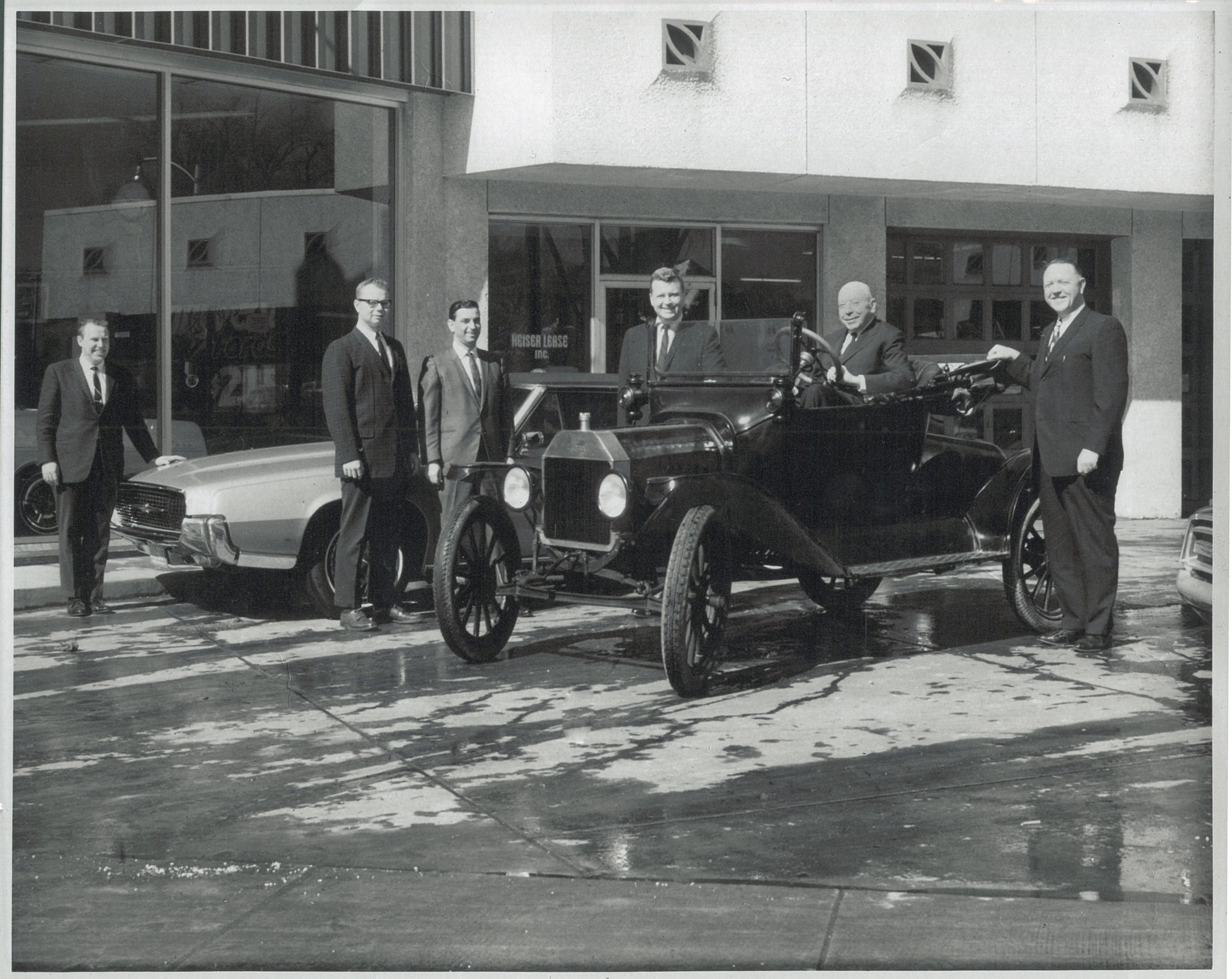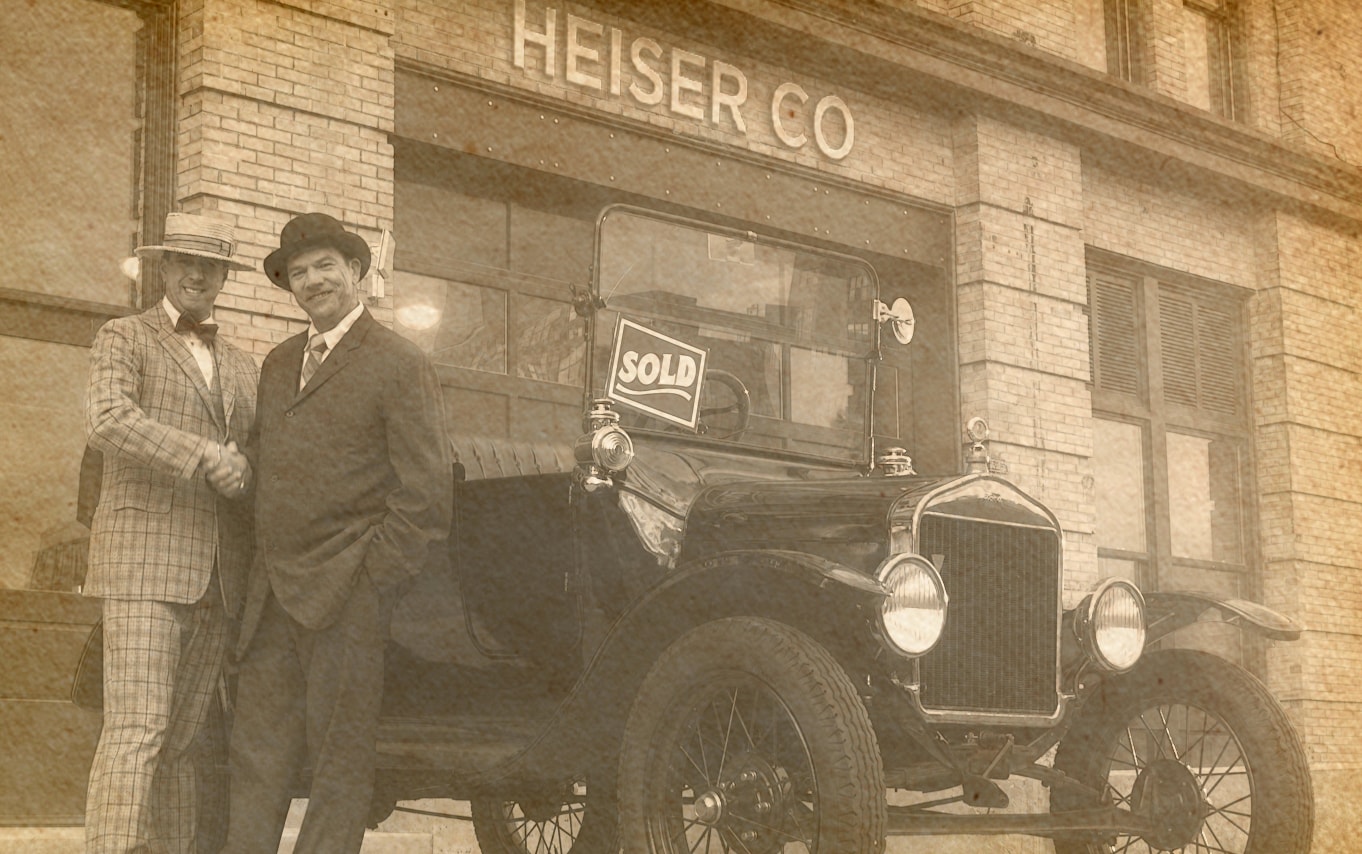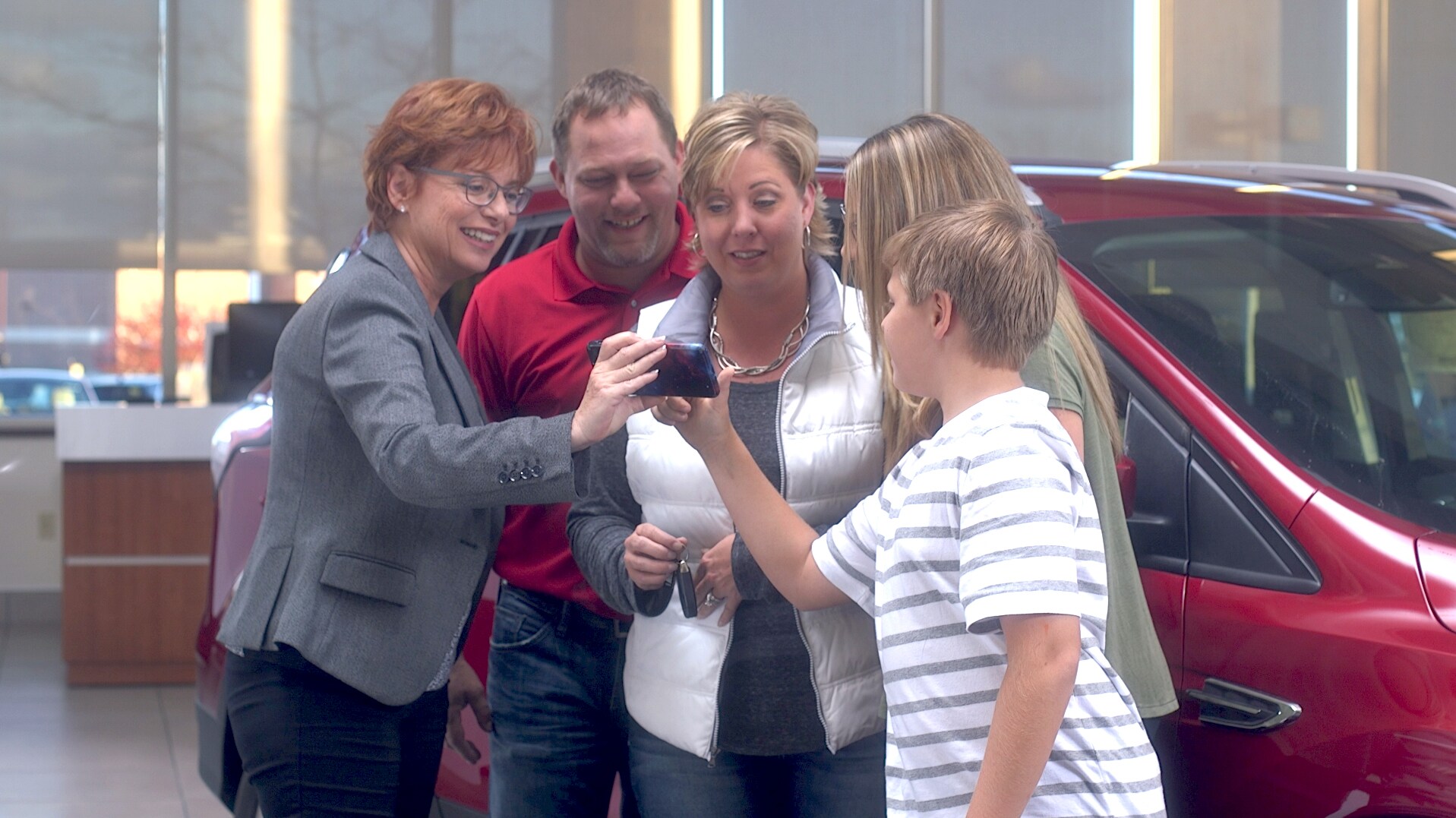 Celebrating 100 Years of Heiser
We're sharing a century of stories, moments and memories.
Your car has seen it all. From the awkward first date that eventually turned to "I do," to the terrifying drive home with your newborn in tow - and every spill, speeding ticket, and misheard lyric in between. Every car has a story to tell - and believe it or not, so does every car dealership.
The Heiser story begins in 1917. Advances in mass production made cars affordable, reliable and accessible and everyday people began trading in their horses for horsepower. You could stop into our Heiser dealership at 7th and Wisconsin and buy a brand new, shiny black Ford Model T for only $360.
It was in those early days that Heiser earned its reputation for integrity. During WWI, auto manufacturers diverted resources to help further the war effort, which left a vehicle shortage on the home front. Even then, Walter Heiser, founder of Heiser Automotive, was determined to do things the right way rather than the easy way by maintaining a strict "first come, first served" delivery list. This trust and honesty helped build generations of loyal customers. So much so that by 1938, Heiser was responsible for a one-quarter of all Ford sales in the Greater Milwaukee area.
In 1954, a tenacious but inexperienced young man by the name of Sam Scaffidi applied to be a salesman at Heiser Automotive. Although he didn't get the job, Scaffidi did find his drive. Wanting to earn his experience, he set out to get the toughest sales job at the time: selling Kirby vacuum cleaners. He was a success. A year to the day after being turned away, Sam Scaffidi joined Heiser as a salesman - and 19 years later, he bought the company.
Under the leadership of Sam Scaffidi, Heiser Automotive became one of the largest and longest-running dealership groups in the Milwaukee area. Over the next four decades, it would   grow from a single Ford dealership to four new car dealerships selling Ford, Lincoln, Toyota, Chevrolet and Cadillac vehicles as well as a pre-owned dealership.
Now in our 100th year, Heiser Automotive continues to be a well-known and trusted name in the automotive sales industry. Still owned and operated by the Scaffidi family, we proudly embrace our history of integrity, tenacity and value that has helped drive us to a century of success.
That's the Heiser story. Today's the day to share yours. Over the next few months, we'll be introducing Auto Biographies, a video series that celebrates our 100-year legacy with real stories of trusted cars told by great people.
Every car has a story to tell. We'd love to hear yours. Email us at autobiographies@heiser.com


See How We Make the Difference at Heiser Lincoln, Providing Lincoln Drivers from Glendale, Milwaukee, Wauwatosa, Mequon and Menomonee Falls With a Quality Experience
There are so many ways that we appeal to our customers, and it all starts with offering you a comprehensive dealership experience here at Heiser Lincoln. You get all your bases covered from the moment you walk in, and have us to help you every step of your journey as you own your vehicle.
We provide you with many standout new Lincoln models, while you can also find a quality selection of used cars, as well. No matter what, you're going to find something that you want to drive off in. Along with that, we help you find a way to pay for your new or used ride with car loan and Lincoln lease options, and work with you the entire time to find the best plan possible.
But, we also provide more than selling or leasing a vehicle to you. All car owners can take advantage of our onsite car service and maintenance department. Our team is highly-trained, and use the latest technology, tools, equipment and Lincoln parts when we work on your vehicle, to give you a standout experience, and a long lasting ride that is properly cared for.
Throughout it all, you can count on Heiser Lincoln to give you the experience you desire. If you're interested in taking a closer look at any of the vehicles we have here in our showroom, you can stop in and check them out. We're located at 1700 W Silver Spring Drive Glendale, Wisconsin, and a short drive away from Milwaukee, Mequon and Menomonee Falls, and look forward to seeing you!