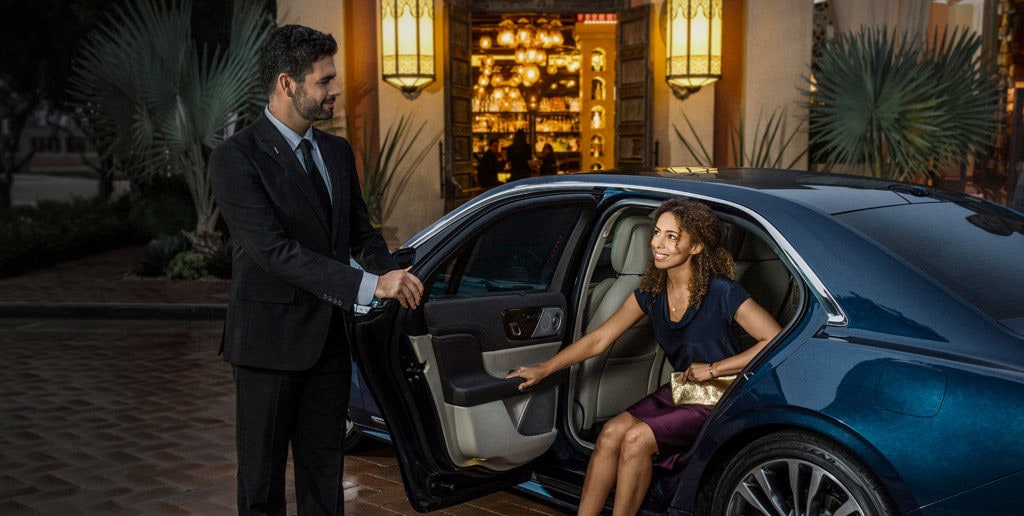 Pick Up Your Date In A Luxurious New Lincoln
It's a warm summer night. There is nothing in the sky, but thousands of stars and a bright moon. Your date is patiently waiting on the porch, ready to begin a magical night when you pull up in a new luxurious Lincoln. Your date has no idea that it's you, they just notice the stunning vehicle that has arrived at their feet. You open the door with a huge grin on your face as your date opens their mouth wide with disbelief. You hold the passenger door open as they slowly relax into the luxurious cabin. You climb in yourself and decide to take the long way to your special restaurant. While there you have amazing conversation, flirt, have fun, and when the bill comes, you hand them a $100 gift card. Then you drive off in a new Lincoln vehicle, starting a new journey, wherever it takes you.
This could be you
At Heiser Lincoln we are offering, to those whose credit is approved, a two-day test drive of any of our new Lincoln models. Besides an amazing two days, we are also giving out a $100 gift card to any prospective buyers who qualify.
If you have been looking at any of our Lincoln models, such as the Lincoln MKZ, Lincoln MKZ Hybrid, or Lincoln Continental sedans or the Lincoln Corsair, Lincoln Nautilus, Lincoln Aviator, Lincoln Navigator, or Lincoln Navigator L SUVs, and you have wanted to take one for a test drive, then perhaps now is the time. A two-day test drive allows you to take more time to truly inspect every part of the vehicle. You can really sink into the leather seats while you immerse yourself into the luxury that the Lincoln brand exudes. You can test the powertrain capabilities and see what exactly the available safety features and infotainment technology are really capable of.
Begin Heiser Lincoln's date night test drive
If you want to qualify for a Heiser Lincoln date night test drive, visit our Glendale, WI, dealership and let us see if you are credit approved. If so, we will give you a $100 gift card and hand you the keys for your two-day test drive today.