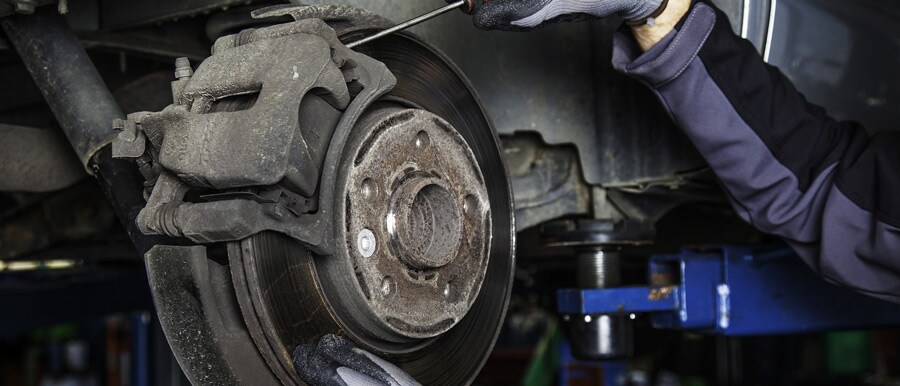 Professional Brake Repair and Service for your Lincoln Model in Glendale, WI
Concerned about the shape that your vehicle's brakes are in or notice a potential warning sign, such as a squeaking noise or lack of responsiveness? Your Lincoln model may greatly benefit from brake service here at Heiser Lincoln, proud to serve drivers in the Glendale area. Our factory-trained technicians specialize in analyzing the shape your vehicle's brake system is in prior to proceeding with comprehensive repairs.
Your Lincoln model that you've been operating around the Glendale area for some time can receive the proper uplifting it needs with our team's main diagnostic attention. From the brake pedals to the cylinders, drums, discs, pads and even fluid, we can conduct a multi-point inspection to determine where the issues are arising. When we do locate the problem areas, we can let you know precisely what we found prior to beginning our Lincoln brake repair process. Brakes are something that we routinely check during your regular maintenance appointments as well, so you can stay up on their condition and feel confident heading into your next drive.
Don't stop at a brake repair or service when visiting Heiser Lincoln from the Glendale area. We can get you squared away on your other maintenance needs, such as an oil and filter change or a tire rotation. Our commitment to all of our customers is unwavering and reflected through the professionalism that our team displays. We believe that you will appreciate the hard work our team puts in on your behalf, and invite you to schedule a brake repair or service for your Lincoln vehicle in the Glendale area today!