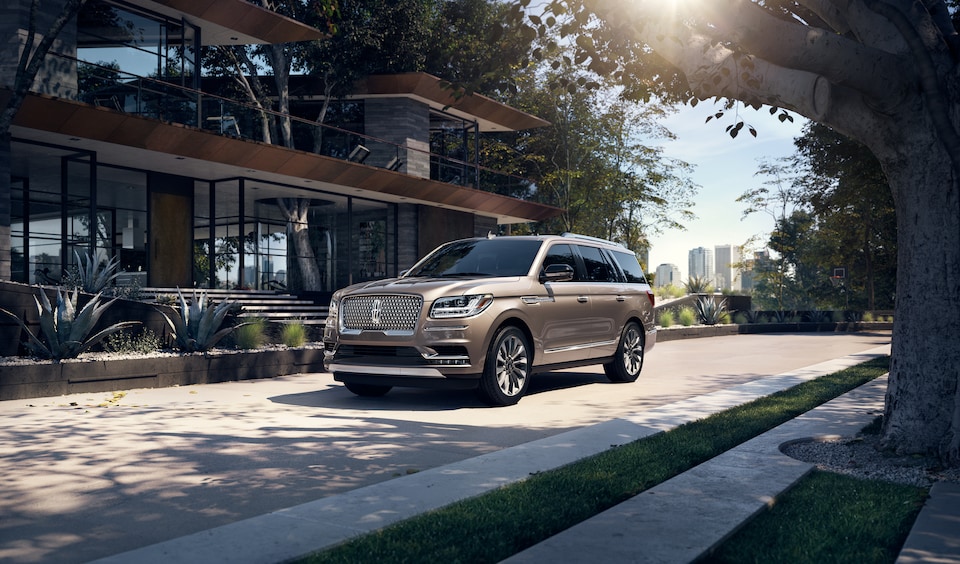 Luxurious Comforts and Incredible Performance Are Standard in This New Lincoln SUV
Three-row luxury-SUV's will never be the same once you experience the 2018 Lincoln Navigator. Blending stylish luxury and comforts inside and out with its incredibly reliable and exciting performance; the 2018 Lincoln Navigator has more tools and toys for driver and passengers to enjoy than ever before, and it will amaze you with its ability to take its harddriving style off-road as well! The redesigned interior has brought more cargo and storage space than ever before, with improved seating to accommodate eight adult passengers and all their belongings. The 2018 Lincoln Navigator lives up to Lincoln's reputation for unparalleled luxurious comforts and stylish features!
Test Drive the 2018 Lincoln Navigator at Heiser Lincoln in Glendale
The unforgettable experience of driving the 2018 Lincoln Navigator can be yours with a test drive at Heiser Lincoln in Glendale. Visit our showroom to experience the comfortable interior features of the Lincoln Navigator, including leather seats, rearview camera, and a 10-inch touchscreen display with Apple CarPlay and Android Auto standard on all models. You'll also be transfixed by the incredible engine power of the 3.5-liter twin-turbocharged V6 with 450 horsepower and 510 pound-feet, and incredibly smooth gear changes thanks to the 10-speed automatic transmission.
Visit Heiser Lincoln today to experience the 2018 Lincoln Navigator for yourself!